Legacy Crafted Cabinets
Premium Kitchen and Bath Cabinets Finishes
Cool autumn nights, a stroll through the countryside, and the crisp beauty of winter have all inspired our Premium Finishes.
Available in select species, this cabinet collection of unique finishes gives homes an authentic, rustic look. The character-grade appearances from our Premium Finishes are as beautiful as the essence it captures.

Hardwood Kitchen & Bath Cabinetry
Since all hardwoods exist in harsh environments, where naturally occurring traumas affect trees' growth, each species develops unique colors and grain patterns. High winds, temperature fluctuations, soil conditions, and even proximity to other trees can create these unique color and grain variations. As a result, each tree and the lumber they produce are unique.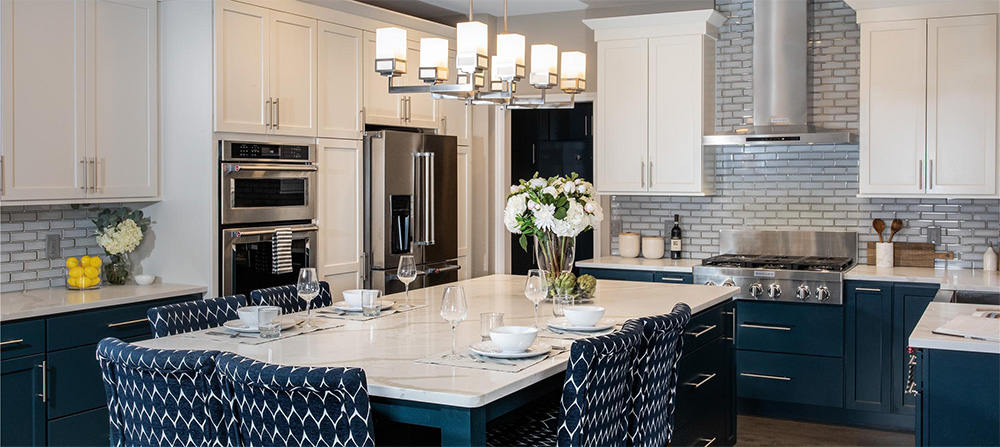 Here are the characteristics of the four most common hardwood species used in kitchen and bath cabinetry:
Red Oak: Red Oak is a solid, open-grained hardwood. The color of Red Oak varies from light tan and pink to medium red and brown. The open grain pattern can produce close-knit and vertical grain patterns and broader arch patterns. Red Oak can also contain small mineral deposits as well as pin knots.
Maple: Maple has a smooth texture with predominantly tight close grain patterns and can produce grains with varied densities. Maple is generally creamy white but can vary from bright white to light pink and reddish brown. Maple may contain small mineral streaks that are golden brown and even black.
Cherry: Cherry is rich in color and smooth in texture. Generally, a pinkish-brown Cherry can also demonstrate white, green, red, and grey. Cherry naturally darkens and mellows with age; this occurs gradually in the first six months and is more pronounced on natural finishes and lighter finishes - exposure to direct sunlight will accelerate this process. Mineral streaks, pitch pockets, pin knots, and sapwood are realistic and acceptable characteristics of Cherry.
Hickory: Hickory can vary dramatically in color and grain within a single piece of wood. Hickory has bold varying grain patterns, giving it a rustic appearance. The color of Hickory can vary from white to dark brown. Burl, mineral streaks, and tiny sound knots are also typical.
---
Have a question about Legacy Crafted Cabinets ?
Send us a message and we'll reply shortly!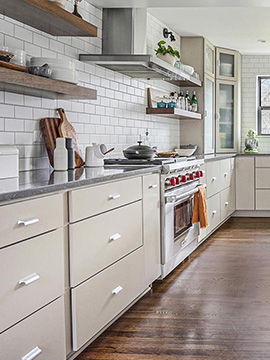 ---
Newport Kitchen & Bath Cabinets
Call For Availability